Steffen, Dir auch ein gesundes und erfolgreiches 2012! Mögen die Modellbaugötter mit Dir sein
Tja, ich denke mal, warum Deine Il-2 noch halbfertig im Schrank liegt, liegt sicher nicht nur an den vielen Zurüstteilen, sondern sicher auch daran, dass es ein besonders spassiger Bausatz ist, bei dem viiieeel gespachtelt und geschliffen werden muss und das braucht Zeit und Muße. Aber irgendwann wird Deine Sturmovik sicher auch fertig werden. Nun weisst Du ja, wie sowas aussieht .....
Wenn Du mal wieder in der Gegend bist, kannst Du gerne bei mir vorbeischauen.
Mike, thanks for your compliment about my work!
What do you build if not aircrafts? Well, the frame I use is not made of sprues. That would probably be too weak and break in the end. No, it's made of metal clothes hangers you usually get at a Dry Cleaner. Then bend in the right shape and painted in something like RLM 02
The rest is from a hobby store and felt glued to 2 pieces of wood, that's all. I always use it when I work on the underside of an aircraft, especially when the landing gear is attached to the wings and has to dry (over night). This rack fits for nearly all my 1/48 kits, even the huge P-61 Black Widow, and has seen many of them already, believe me!
Here are some pics.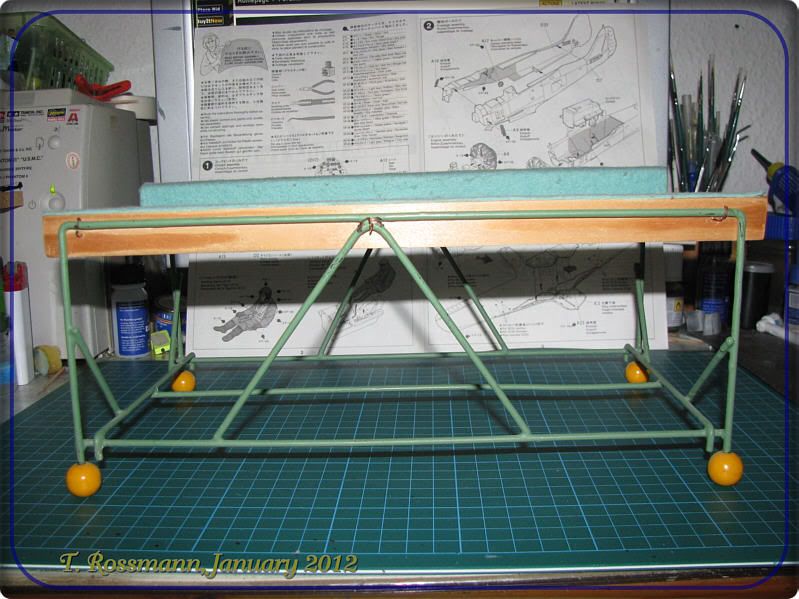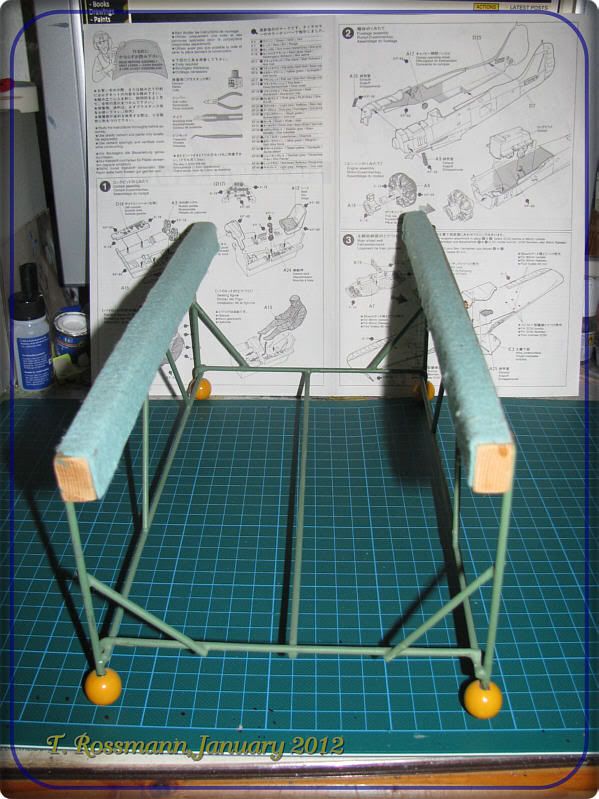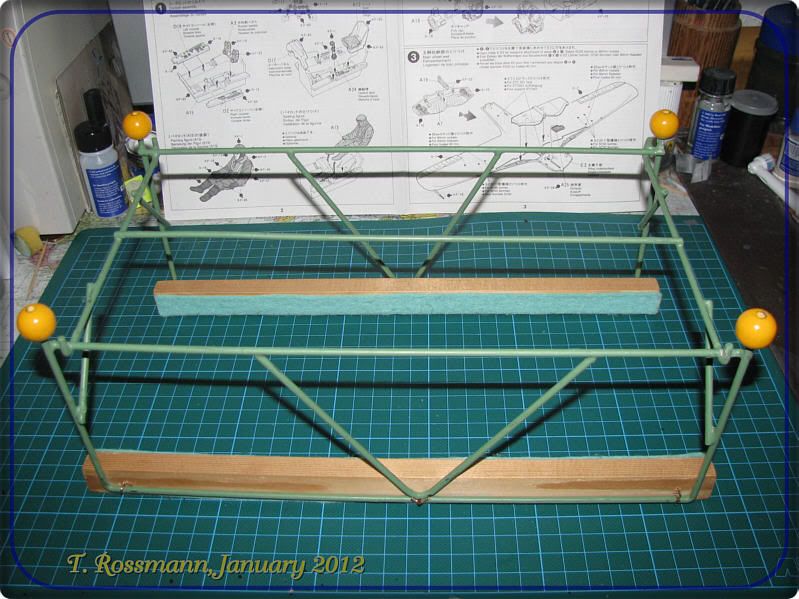 I think this is the first time that I wrote something in German here on Aeroscale. I hope it's okay .....?
Happy modelling!
Torsten